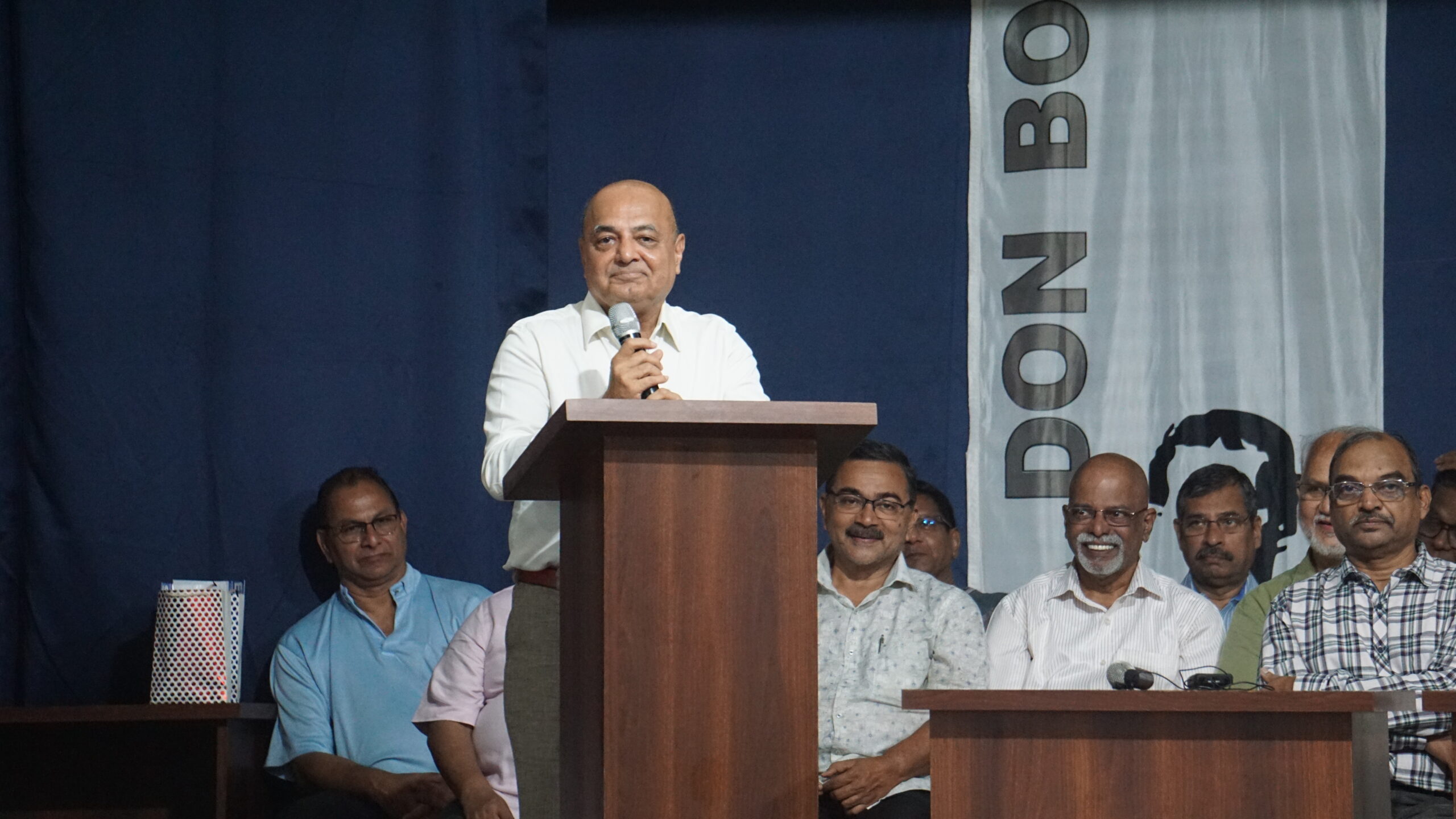 Career Guidance by Don Bosco Lonavla 1978 Alumni
by Qaafiya Syed
Amidst the vast sea of career opportunities in this world today, students either find themselves grappling with confusion or treading the conventional path. To help the students explore more options, the alumni of Don Bosco Lonavla, organized a career guidance session on Monday, 24 July 2023, exclusively for the students of Grades 9 to 12.
The session began with the felicitation of all the members from the batch 1978, gracefully done by school & junior college captains. Following that, Fr. Ranson D'souza, the Principal of our school & junior college, warmly welcomed everyone and offered a concise overview of the session.
An introduction to an array of various career opportunities and scopes across diverse fields was then presented by the distinguished alumni of our school & junior college, Shri Krishna Kotak, the Chairman and Co-owner of the JM Baxi Group of Companies. He, along with Mr. Shakeel Juwale, a chief engineer and technical inspector at the Merchant Navy, shed light on the vast possibilities in the realm of shipping and logistics.  The subsequent session, on Education & Counselling, featured two esteemed resource persons – Fr. Leslie Perriera, the former principal of Don Bosco Lonavla, and Mrs. Marina Neves, the former vice principal of VPS High School Lonavla. Their inspiring words urged not only the students but also the teachers to embrace teaching as a vocation, transcending beyond a mere profession. Adding to the spectrum, Mr. Antonio Coutinho, an Insurance Advisor, provided insightful perspectives on Insurance and Health Care. Meanwhile, Mr. Sunith Lobo, a postgraduate in Psychology with a major in Consumer Behaviour, meticulously outlined the various career opportunities in Advertising & HR. The virtual presence of Mr. Daniel Bosco, connecting all the way from Dubai via zoom video calling, instilled the significance of AI & Robotics while encouraging the students to consider these cutting-edge courses.
The session further delighted the students as they were allowed to raise their questions, seeking more clarity on the career options presented. Mr. Felixco Fernandes moderated this interactive Q&A session, leaving the students enlightened.
The session concluded with our Rector extending his heartfelt gratitude, and the Don Bosco Lonavla 1978 batch shared their appreciation through the distribution of delectable snacks and cherished souvenirs for the students and staff. The career guidance session left an indelible mark on the young minds, propelling them towards a future filled with hope and purpose.