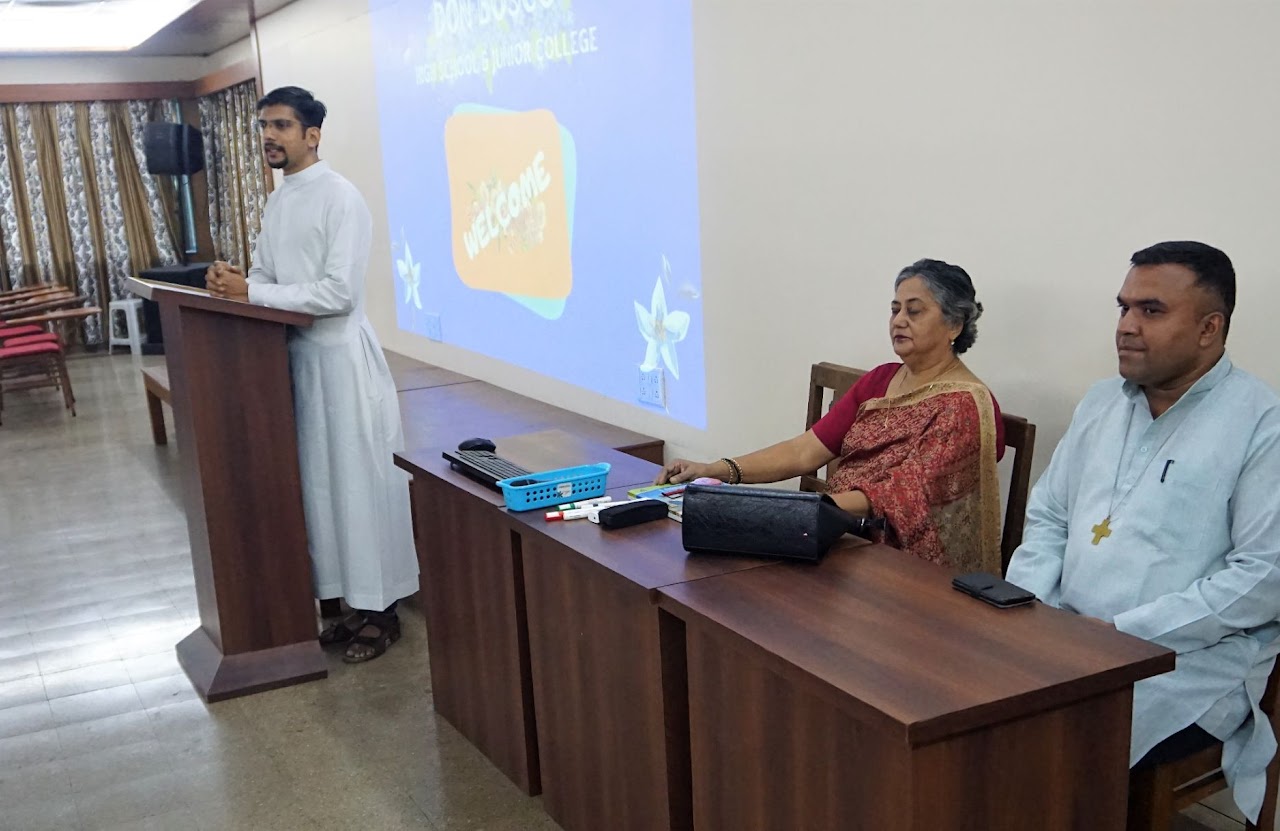 Teaching in the Post COVID-19 Era
By Cl. Ethan Fortes for BISMumbai
Don Bosco High School & Junior College, Lonavla, organized a Teachers' Orientation Seminar on 7 June 2022. It was animated by Mrs Fatima Oliver, a retired Principal now serving as an Education Consultant. The teaching staff of Auxilium Convent High School had also participated in this programme.
Mrs Oliver has many firsts to her credit: being the first Vice Principal at the age of 23, and the first and only Indian to represent Asia at a World Conference as an educator, among other significant achievements. After her retirement, she authored a number of books ranging from story books to cooking.
The seminar was divided into four sessions interspersed with activities to help the teachers improve relationships among themselves and with the students entrusted to them. Most importantly, Mrs Oliver shared from her vast experience some tips on building good relationships with the students and making classes more interesting and engaging. Out of the wealth of her innovative teaching methods, she guided the teachers look forward with optimism at the new academic year.
The teachers were impressed with the various insights given by Mrs Oliver. Mrs Asgari Sayeed remarked saying that she found the sessions 'very informative and helpful especially in relating to the children in the post-pandemic era.'