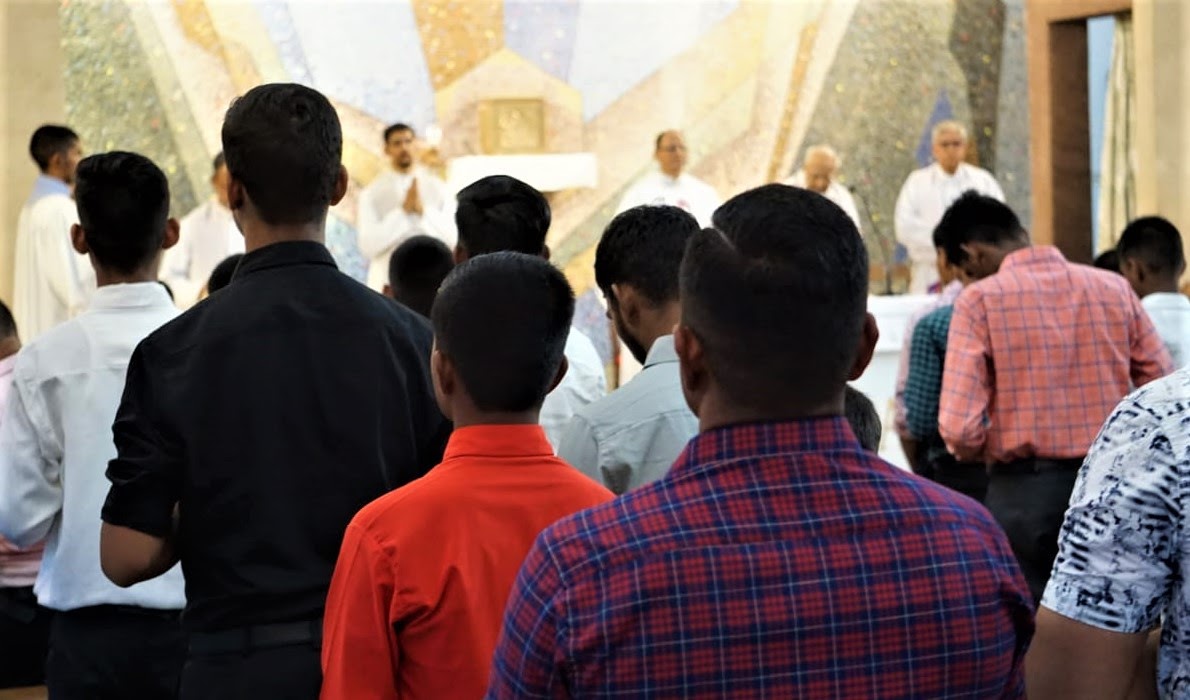 Lived, Loved, Left a Legacy
By Cl. Ethan Fortes for BISMumbai
In memory of Fr Bernard Fernandes, a prayer service was held on 18 June 2022 at Don Bosco High School and Junior College, Lonavla. Fr Bernard had served as a principal at Don Bosco Lonavla from 2000 to 2009.
Many past pupils, well-wishers, and students were present for the moment of prayer, for indeed Fr Bernard had touched the lives of so many of students who have passed out of Don Bosco, Lonavla. The prayer service was a fitting tribute to a wonderful Salesian and an extraordinary educator.
In the evening, the community along with the aspirants took part in the Holy Eucharist where they remembered the beauty in the life of Fr Bernard Fernandes. Fr Blany Pinto, the Rector, in connection to the solemnity of Corpus Christi, spoke of how one ought to offer oneself to the work entrusted giving undivided attention and total dedication in all that one does. At the end of the Eucharist, Fr Joyston Machado shared his experience with Fr Bernard as his principal when he was an aspirant.
The aspirants were truly impressed with the sharing about Fr Bernard in the prayer service and the Eucharist. He has truly left us all with a legacy to carry forward, and a life that continues to inspire many young people.