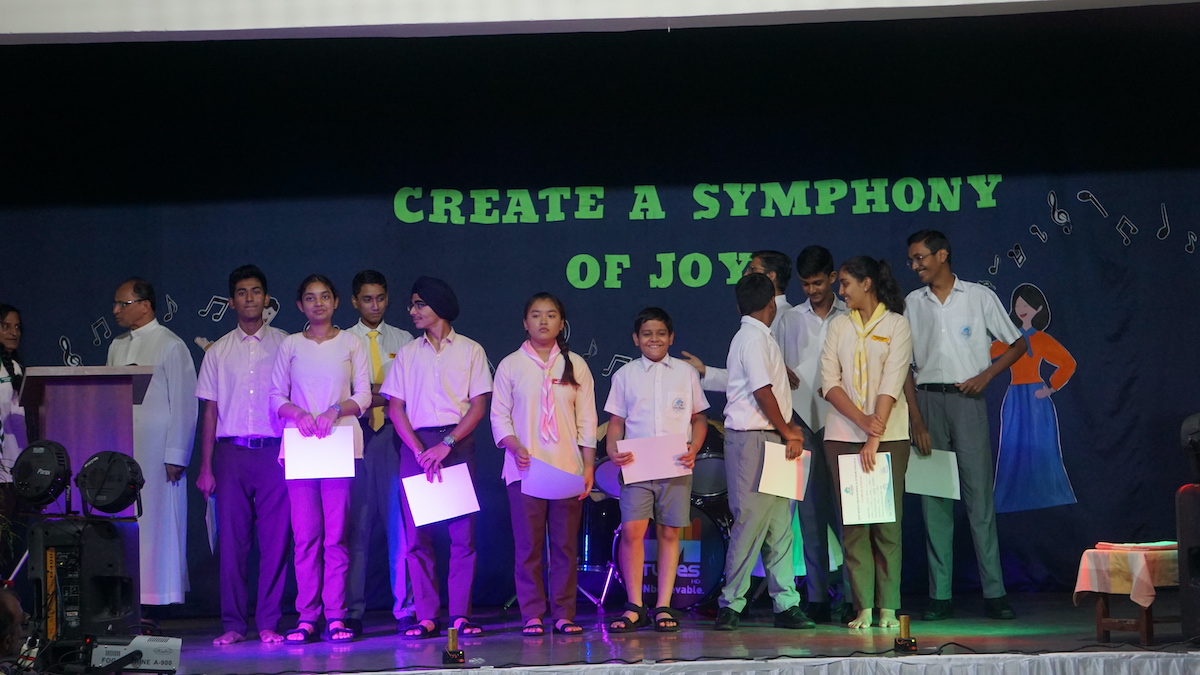 To promote singing talent among our school students, a singing competition titled "Create a Symphony of Joy" was organized at Don Bosco High School & Junior College Lonavala on  Tuesday, July 25, 2023. The program was held in down hall in the presence of  Judges Mr.Joey Mendoza  and  Dr. Priyanka Bachhav. Students were divided into two groups .After the elimination rounds the finalist were declared . On the day of the final competition Judges were escorted by the scouts and were felicitated by the College Captain Ms Sneha Shinde and Mr Piyush Pasalkar followed by a brief introduction of the judges by the comparer Miss Muskan Pathan.
The Program started with the Group A performance followed  by Group B . And was concluded with the speech and performance of the guest, and also the announcement of the winners. The winners were awarded with the certificates by the Judges.The Principal Fr. Ranson Dsouza expressed his views about the program and congratulated the winners.  Lastly A vote of thanks was proposed by  College Captain Sneha Shinde. Teachers in-charge of the competition were Ms Asgari and Ms Afrin.
The purpose behind conducting this program is to give a platform and encourage the singing talent amongst the students.