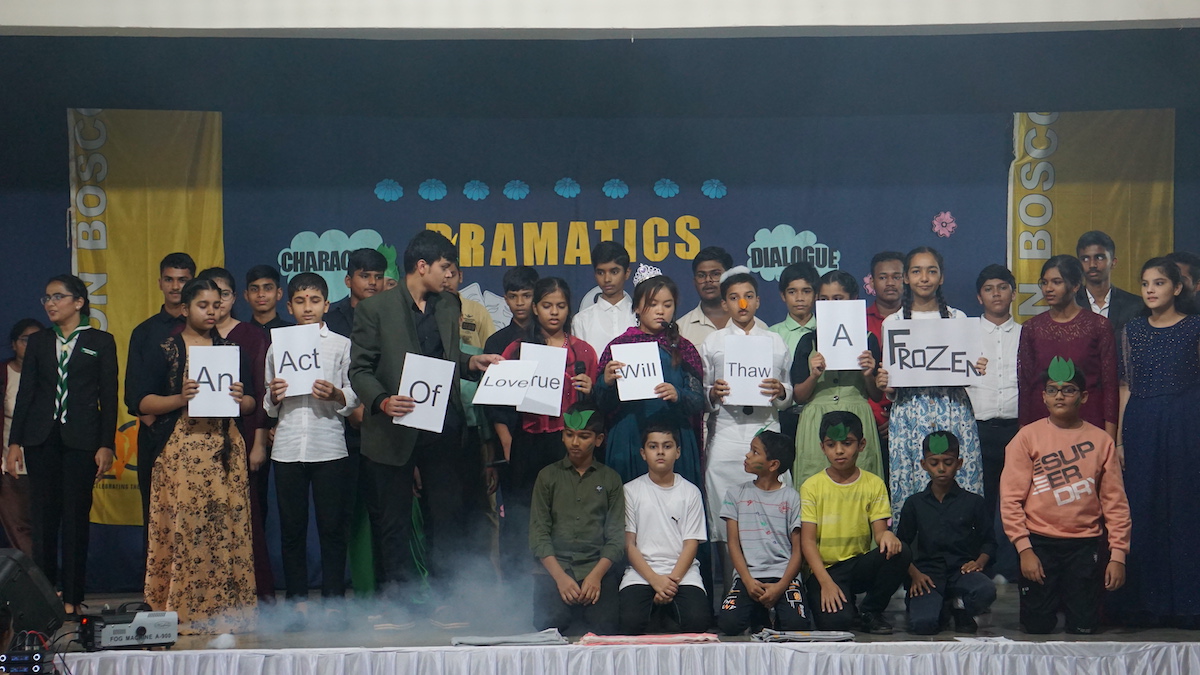 Virtues Unveiled: Dramatics Competition at Don Bosco Lonavla
Ms. Bindu George
The captivating Interhouse Dramatics competition was held at Don Bosco Lonavla on Friday, 18 August 2023, weaving its theme around profound Moral Themes.
The Green House presented a touching play that celebrated the virtue of Love. It shed light on how love stands as the enduring bond among siblings. The Yellow House portrayed the essence of Peace, painting a picture of how serenity is the cornerstone of social harmony. Stepping onto the stage next, the Red House delivered an excellent performance centered on Hope. The skit underlined how hope acts as a catalyst for exceptional accomplishments, defying the odds in life. Bringing the event to a close, the Blue House took center stage to enact Kindness. It vividly illustrated the remarkable power of compassion to transform the world, sowing seeds of positive change through both spoken words and tangible deeds.
The distinguished panel of judges featured seasoned educators: Mrs. Sandhya Bhoir, an educator from Auxilium Convent and VPS School; Ms. Vaishnavi Kadu, an alumna and former educator of our institution; and Mr. Rajesh Jamadagni, a senior member of our staff. The judges unanimously concurred that each House showcased an exceptional blend of creativity and execution. Ultimately, the Red and Blue houses were crowned as victors with their remarkable performances.
The organizers of this grand competition were Mr. Pradeep Mishra and Ms. Bindu George. The unwavering support offered by the House Teachers was the driving force behind the event's success. Guided by the experienced Principal Fr. Ranson D'souza, the Dramatics Competition illuminated the extraordinary synergy of teamwork and unwavering dedication. As the saying goes, "Teamwork makes the dream work," and this event was a living testament to that truth.