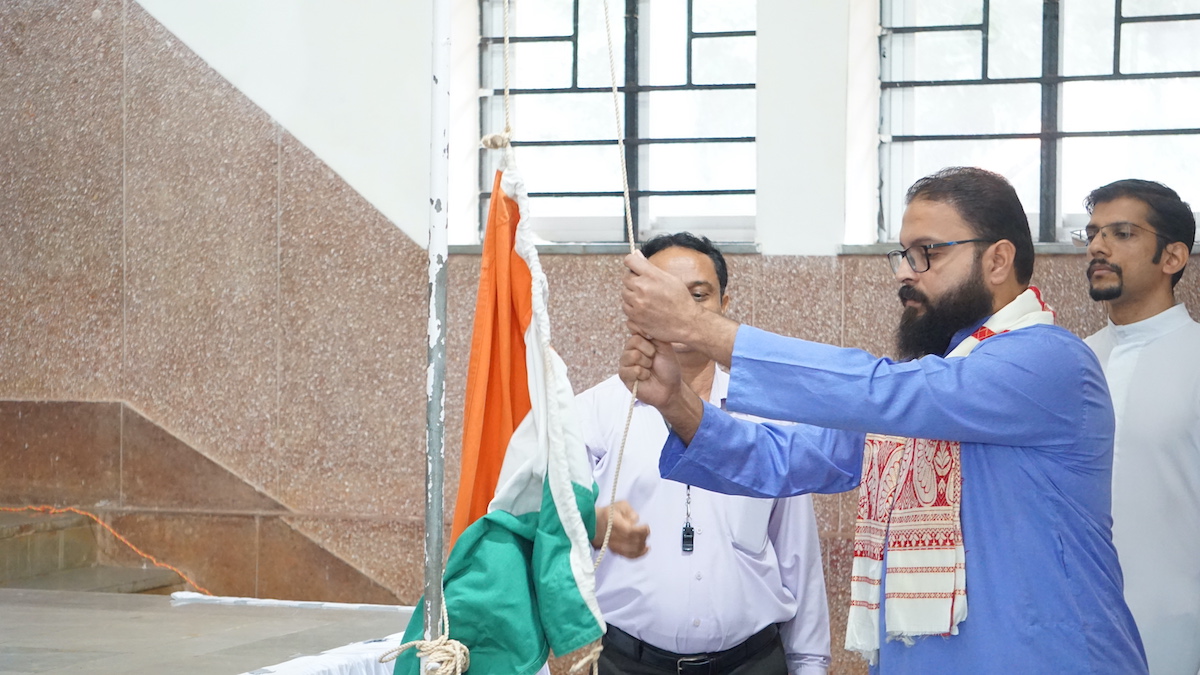 Independence Day celebrated at Don Bosco Lonavla
Afrin Khan
On 15August 2023, India celebrated its 76th Independence Day, evoking pride and joy among its citizens. Don Bosco High School and Junior College in Lonavla joined int he celebrations with gratitude towards the valiant freedom fighters who secured our nation's liberty.
The event commenced at 8.00 am as the students congregated in the school hall. Guiding the proceedings were the two Masters of Ceremony, Viksha Hegde and Christiano Konkya. They extended a warm welcome to the staff and the students.  The solemn raising of the tricolored national flag was conducted by our chief guest, Br. Royston Colaco. Under the guidance of Br. Alfred Menezes, the Bosco Band played the National Anthem.
The next part featured vibrant school performances. College students sang patriotic songs and performed captivating dances. In English, Sneha Shah spoke about India's achievements and areas needing progress while, Piyush Pasalkar delivered a Hindi speech praising freedom fighters and their contributions. The program concluded with a spellbinding group dance performance by the talented Atharva Mehta and his team.  
Steering the event were the coordinating teachers, namely Apurba Chatterjee, Dinesh D'Souza, Priyanka Kharade and Afrin Khan. Their meticulous planning ensured the execution of the celebration, underscoring the significance of this historic day.