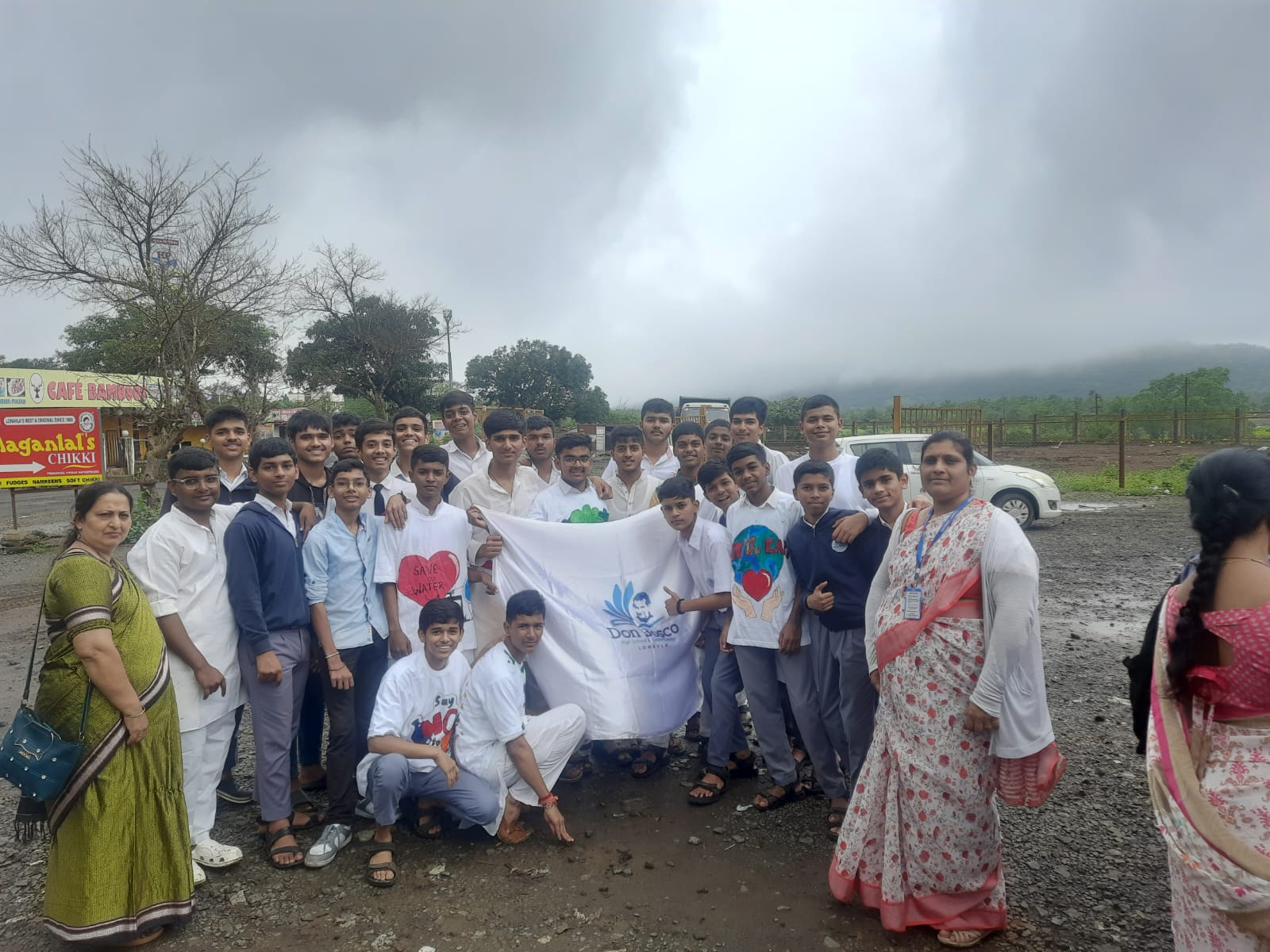 DB Lonavla: Sparkling Streets on World Cleanliness Day
Qaafiya Syed
On 16 September 2023, the Lonvala Municipal Corporation (LMC) joined hands with local schools to organize a cleanliness initiative in honour of World Cleanliness Day. This collaborative effort enlisted the enthusiastic participation of the 42 students of Don Bosco High School in Lonavla, specifically those hailing from Class X A and X B, led by their esteemed class mentors, Ms. Sushma Patankar and Ms. Vrushali Jadhav.
This effort was aimed to raise an awareness of the significance of a clean environment and inspire people to be actively involved in preserving the cleanliness of the surroundings. People, which included students, teachers, and local residents, congregated early in the morning under the beautiful Sahara Bridge in Lonvala. Eager volunteers, largely students, took to the task of clearing litter from the thoroughfares of Bhushi Gaon. Clad in gloves and armed with garbage bags, they exemplified commitment to both safety and hygiene. A dedicated group of students diligently swept the streets, leaving no room for clutter. Dev Patel from Class X B expressed his happiness in these words, "I felt fulfilled after cleaning the streets and I look forward for more of these initiatives." Neel Thule from Class X A said, "It was a good initiative taken up by LMC and I was happy to participate in it."
Beyond the realm of cleanliness, this event also provided an avenue for the students to unveil their talents and creativity through the medium of street theatre. This segment was artfully designed to captivate the community's imagination while reinforcing the importance of a clean environment. ".
The students masterfully crafted informative posters and placards, spotlighting the paramount significance of cleanliness and hygiene. Accompanied by the rhythmic songs of Dhol Tasha Pathak, talented student bands delighted the audience with their musical prowess.
The event, far from being merely a symbolic gesture, stood as a testament to the power of collective action. It not only breathed new life into the streets but also invigorated the students, affording them a platform to showcase their talents and creativity. Events of this nature serve ignite a sense of deep responsibility towards our environment and nurture a stronger sense of unity within our beloved community. Piyush Pasalkar, the school captain from class X B said, "It was an amazing rally that inspired the patriot in me, highlighting the importance of cleanliness in the city. I'm grateful to the school and the LMC for allowing me to contribute to my town and my nation."