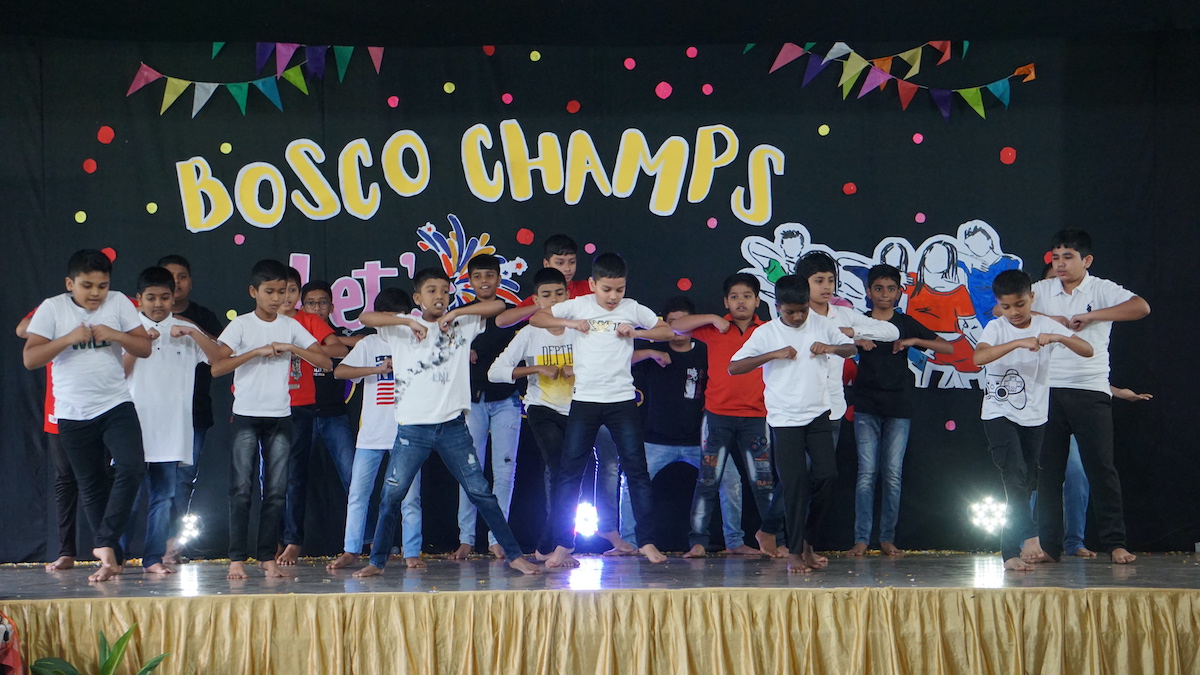 DANCE COMPETITION: TO THE BEAT OF YOUR DREAMS.
The Inter-house Dance competition took place on Friday, 15 September 2023, featuring a theme centered on the diverse Cultures of India. Each house presented a different cultural showcase:
The Yellow House showcased Gujarati culture.
The Blue House highlighted Punjabi culture.
The Red House presented South Indian culture.
The Green House showcased Maharashtrian culture.
Impressively, our young talents from 5th to 7th standard students delivered outstanding performances on stage. The judging panel included esteemed individuals: Mr. Suraj Sarawate, who had 10 years of experience in conducting dance classes in Lonavla. Mr. Vikas Jaiswal, the proprietor of the renowned Real Rockers Dance studio in Lonavla. Mr. Nitikesh Gaikwad, a former student and dance instructor.
According to the judges' assessments, all houses delivered exceptional performances. In the junior category, the Red and Yellow houses were declared the best performing, securing the highest scores. In the Seniors Category, the victors were the Red and Green houses.
This fantastic Dance Competition was organised by the efforts of Mrs. Sushma Patankar and Mrs. Kiran Malekar, with invaluable support from the House Teachers and the guidance of our Principal, Fr. Ranson D'Souza.