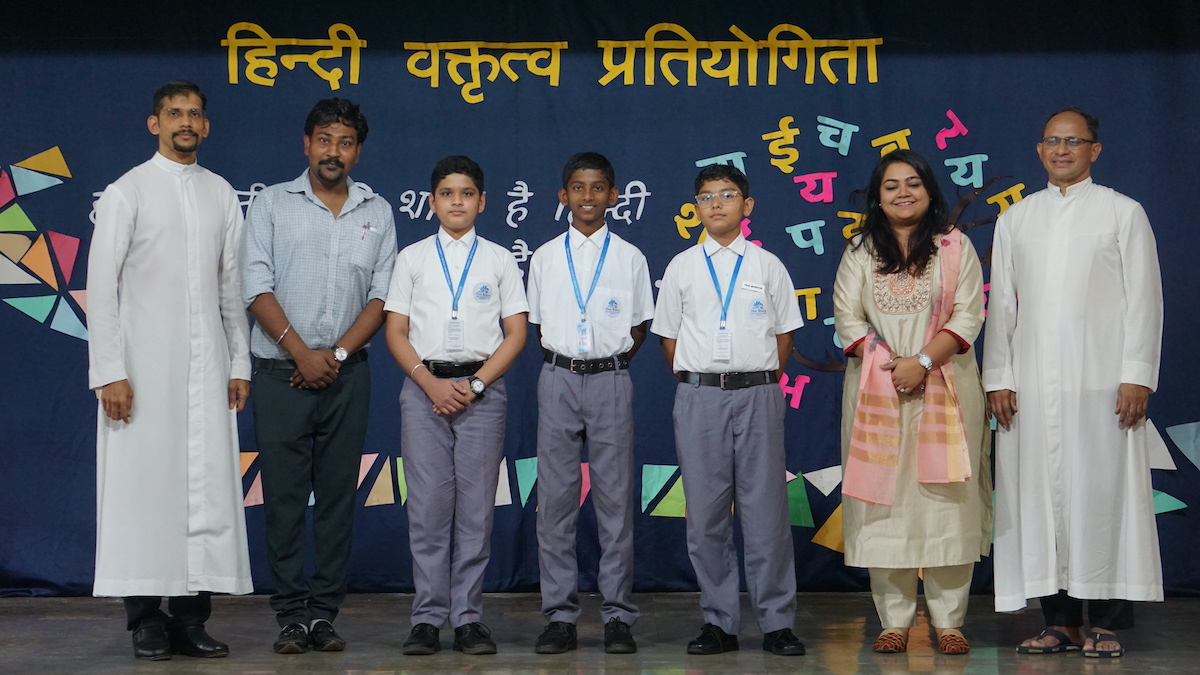 Hindi Elocution Competition
The Hindi Elocution Competition took place on Friday, 22 September 2023, at Don Bosco High School and Jr. College, Lonavla. The competition was supervised by Hindi teachers Mrs. Asha Varma and Mrs. Sunita Sonavane.
The elimination round occurred on 15 September 2023, and the selected contestants received guidance from the overseeing teachers. The final competition was divided into three categories: the first category included students from class V and VI, the second category included students from class VII and VIII, and the third category consisted of students from class IX and X. The ultimate round occurred on Friday, 22 September 2023, in the School Down Hall. Three winners were selected from each category, with Dr. Siddharth Gautam and Arch. Veenaa Varma serving as the judges. The program concluded with a message from both of our esteemed judges, who enlightened the students about the purity of the Hindi language and encouraged each student to 'walk' with the language to become more familiar with it.
The primary objective behind organizing the Hindi Elocution Competition was to emphasize the role of the Hindi language in uniting people and preserving our traditional values.
-Mrs. Asha Varma