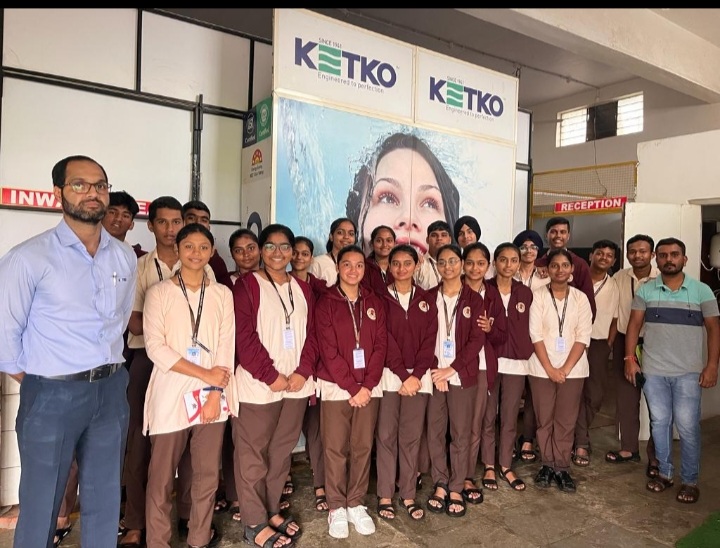 Report on Field visit to Ketko Industries
By Sneha Sah and Viksha Hegde
To enhance the educative interest of the students of XIth Science at Don Bosco high School and Junior College, a field trip was organized to Ketko industries,Kusgaon on Friday, 8 September 2023. During the excursion, our students were given the entire overview of the functioning and production of different types of water heater.
We were warmly welcomed by the staff of Ketko Industries at the beginning of the trip. Subsequently, we were taken to the learning center, where Sir Sanjay explained the functioning and production methods of different types of water heaters to us.
For the next segment, we were guided by Sir Saumitra, who showed us the various parts of the water heater and explained how it functions. Afterward, we were directed to the testing area, where we observed the water tests conducted on storage water heaters in case of failure. From there, we proceeded to the display room, where we received a live demonstration of the functioning of different types of water heaters and had many of our doubts cleared.
We would like to express our heartfelt gratitude to the entire team at Ketko Industries for providing us with this opportunity to visit their facility and for making our trip educational and valuable.