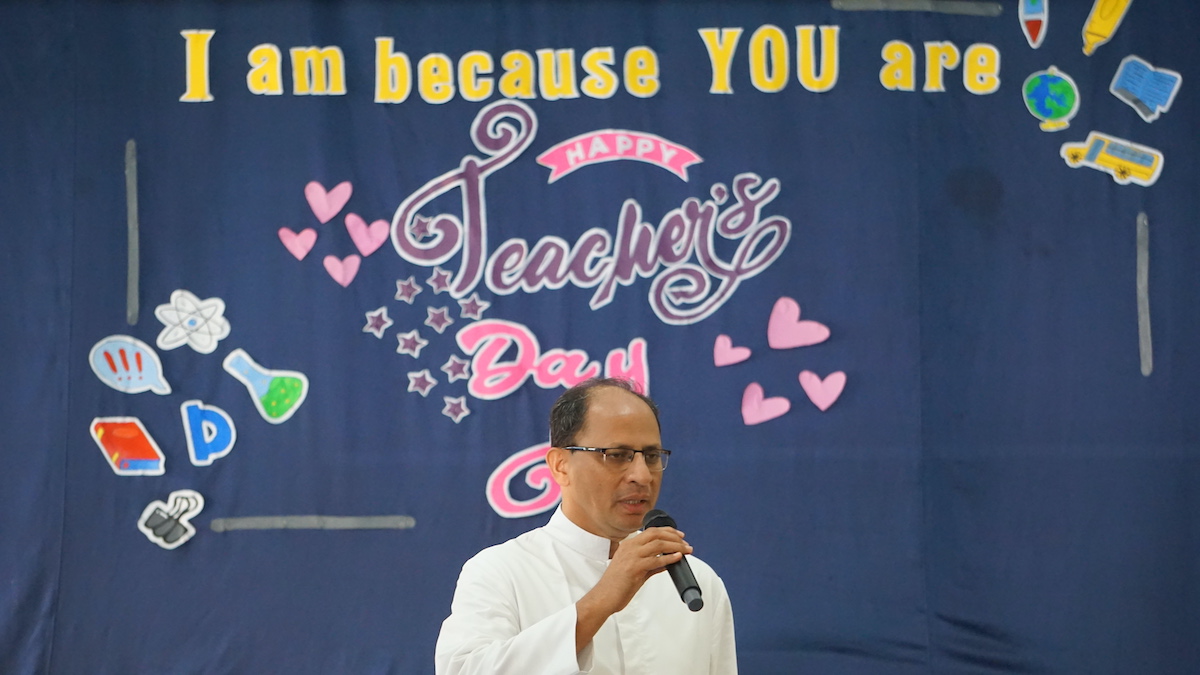 Honouring Our Educators: Teachers' Day celebration at Don Bosco Lonavla
Ms Qaafiya Syed
The Teachers' Day celebration at Don Bosco High School & Junior College, Lonavla, was a memorable and heartfelt event. It was held on Tuesday, 5 September 2023, in the school hall, commencing at 9.00 am. This event was organized by the school's Management, led by Principal Fr. Ranson D'souza, with the coordination of Mrs. Vrushali Jadhav and Ms. Qaafiya Syed, along with enthusiastic participation from both the school and junior college students. The day was dedicated to a heartfelt tribute to the diligent and dedicated educators who hold the pivotal role in shaping the future of the students.
The day commenced with a brief but meaningful felicitation of the teachers in their respective classrooms by their students. Heartfelt messages and meticulously crafted cards, filled with gratitude and admiration, were offered to the teachers. Subsequently, the students gathered in the Hall to commence the celebration.
The celebration began with prayers offered for the teachers, invoking God to bless the teachers. The students then delighted the audience by their diverse talents through a splendid variety of cultural performances, including captivating dances and engaging skits. These artistic expressions served as a means of conveying their gratitude and appreciation. In a special segment, the school and junior college leaders orchestrated a session of games, providing the teachers with an interactive experience.
As a gesture of sincere appreciation, the Management organized a sumptuous meal in honor of the teachers. This thoughtful arrangement not only allowed the teachers to relish a delicious meal but also provided them with a delightful opportunity to relax and engage in conversations with their colleagues.
The Teachers' Day celebration at Don Bosco Lonavala was a resounding success. Thanks to the enthusiastic participation of students, the dedication of teachers, and the support of the school community. It was a day brimming with appreciation, respect and gratitude that resonated among the students for their beloved teachers.
This event served as a testament to the pivotal role that teachers play in our lives and their relentless endeavours in influencing and shaping the future generation.