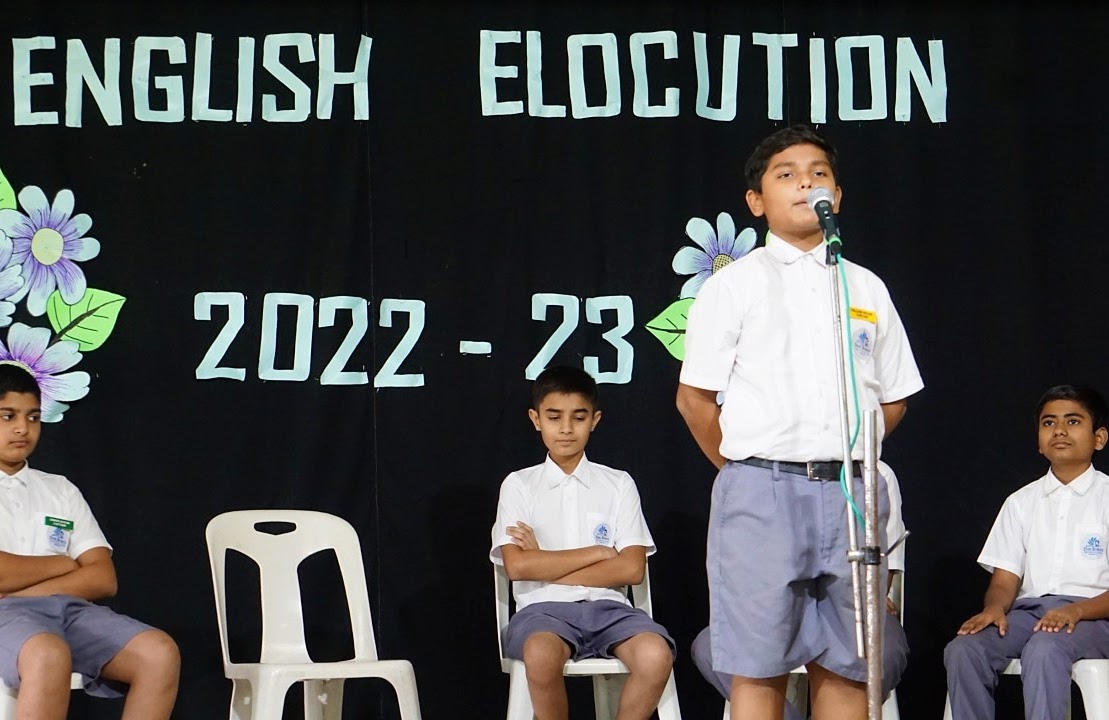 Exploring Eloquence at DB Lonavla
By Cl. Ethan Fortes for BISMumbai
Don Bosco High School and Junior College organized an elocution competition on 22 July 2022, to hone the public speaking skills of the students. This was the first elocution competition to be held offline after the pandemic.
The first group consisted of students from Classes 5 and 6. The students were asked to prepare and recite a poem of their choice. The second group of students, from Classes 7 and 8 focused on their story narration skills as they narrated moral stories. The seniors from Classes 9 and 10 voiced out their opinions on current affairs of their choice. The students of the Junior College spoke extemporaneously on various topics dealing with social problems.
Cl. Alfred Menezes and Mr Rajesh Jamdagani were the judges for the first three rounds, while Fr Godfrey D'Souza and Cl. Ethan Fortes were the judges for the extempore elocution competition. Fr D'Souza congratulated the participants for their courage in coming forward and delivering their speech, while Cl. Menezes suggested a few pointers as to how one could be a better and more effective public speaker.
The students were quite taken up with the oratory skills of their companions, and were eager to take part in next year's competition. Ms Jenette Saju, one of the participants, remarked that she has gained more confidence after having taken part in the competition.