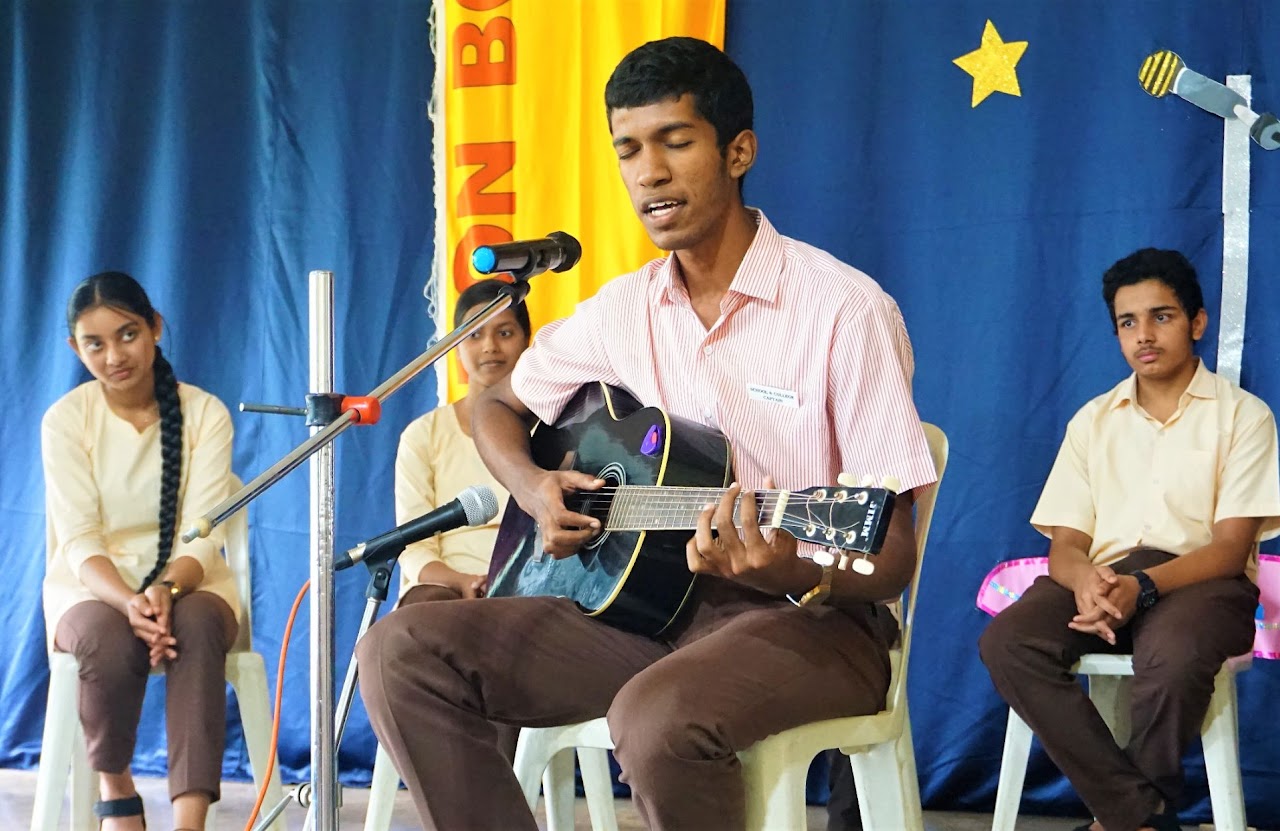 By Cl. Alfred Menezes for BISMumbai
A Singing Competition 'Sing with Joy' was organised at Don Bosco High School & Junior College, Lonavala, on 29 July 2022. Mrs Elizabeth Walanj and Mrs Anuprita Yadhav were the judges for the event.
The students were divided in three categories for the competition: Juniors (Classes 5 – 8), Intermediates (Classes 9 and 10) and Seniors (Classes 11 and 12). During the course of the week before the finals, elimination rounds were held and the finalists were chosen.
On the day of the competition, the program started at 09:00 a.m. with the three categories performing in succession. The participants impressed the judges with their melodious singing. At the end of the performances, the judges expressed their thoughts on the event. Mrs Walanj said that she believed that everyone was a winner because of the quality of singing at the competition. Following this, both the judges performed, enthralling the students with their beautiful voices.
The winners were awarded with the certificates by the judges and the management. This was followed by the Principal, Fr Ranson D'Souza, expressing his views about the program, and congratulating the winners. Fr Joyston Machado also spoke to the students, encouraging everyone to make the most of the opportunities they receive at Don Bosco, Lonavla. A vote of thanks given by Ms Rhudvi Padwal and Mast. Angel D'Mello brought the event to its conclusion.
The programme was organised by Mrs Asgari Sayeed and Mrs Asha Verma. The aim of this competition was to provide an opportunity to encourage students to showcase their talent in singing.