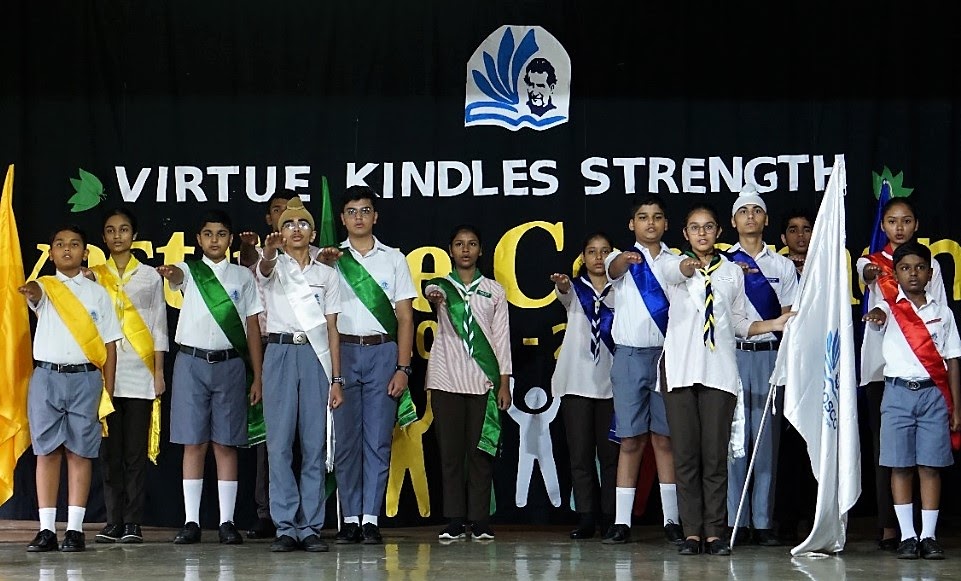 Investiture Ceremony at DB Lonavla
By Cl. Ethan Fortes for BISMumbai
Don Bosco High School & Junior College, Lonavla, held the Investiture Ceremony for the new Academic Year 2022-23 on 01 July 2022. The newly elected School & College leaders pledged to uphold the motto of the School & College, "Virtue Kindles Strength" in high regard and esteem.
The ceremony began with the welcoming of the guests, teachers and students by the compere. The newly-appointed leaders swore their respective oaths underscoring the importance of their role in maintaining the values and standards set by the school. They promised to serve the Institution and perform their duties with integrity, faith and excellence. They were conferred with sashes and badges, and flags were handed as a symbolic representation of handing over responsibility to the new office bearers.
The chief guest of the Ceremony, Fr Blany Pinto, the Rector, congratulated the newly-invested leaders, and stressed on leading by example. He highlighted the importance of self-discipline and selflessness, as these remain values to be imbibed by all. He also inaugurated the House Points System for the Academic Year. On behalf of all the leaders, the newly elected School and College Captain Master Dean Martis thanked all the students and staff for bestowing faith in them and assured to do his best towards the progress of the school in conduct, studies and extracurricular activities. He also thanked all the people involved in the coordination and execution of the programme.
The solemn ceremony concluded by thanking the Almighty for his Grace and Blessings. Indeed leadership for 'Bosconians' means to carry the spirit of Don Bosco in their hearts and make it a guiding light which will shine and radiate through them to those around.